Hummus needs barely any ingredients to achieve that creamy perfection. Chickpeas and tahini with lemon and garlic – bam! You're most of the way down the path of happy dipping.
But what if you add another delicious power ingredient? Ah avocado. You bring joy to the hearts of hipsters everywhere AND you go great in hummus too. If superfoods are real, surely you are one!
To riff on the flavours you expect in hummus, I've paired it with the vibrant green earthiness of oregano. It goes well with the cumin in the dip – Mexican or middle eastern dishes will both attest. And the Greek yoghurt just felt like it belonged.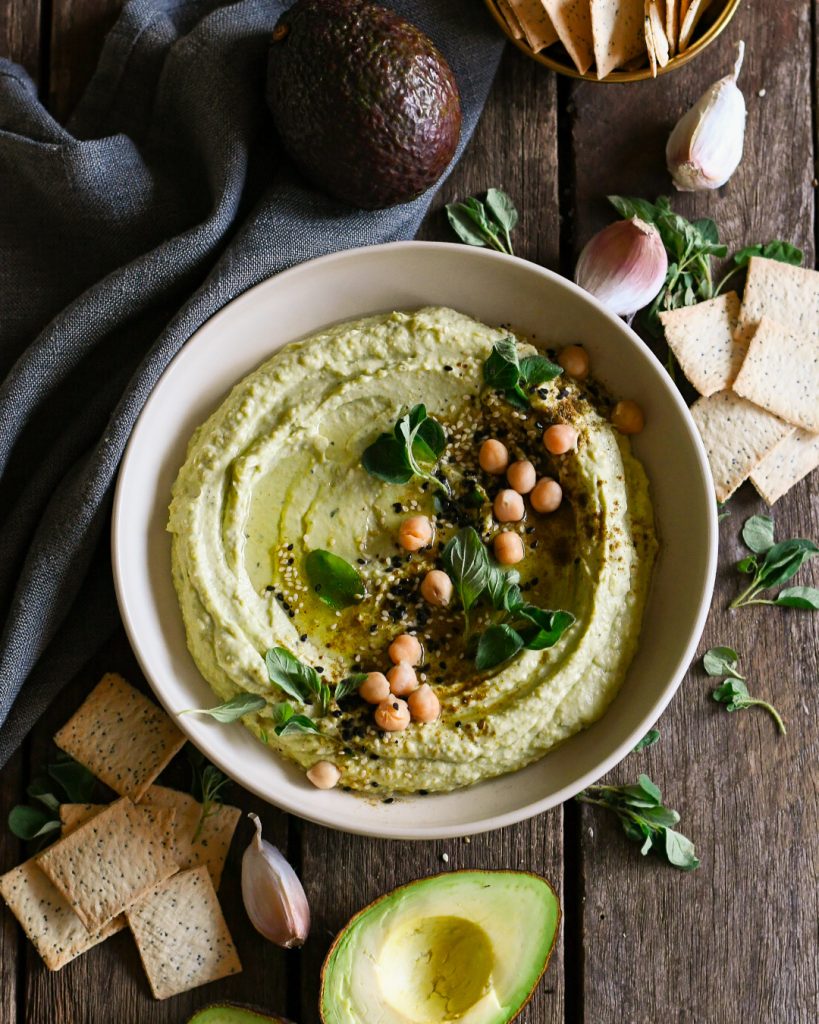 Ingredients
2 avocados, peeled and stone removed
1 can chickpeas, drained and rinsed
Juice of 1/2 a lemon
1 tablespoon tahini
2 tablespoons greek yoghurt
1 garlic clove
approximately 1 tablespoon fresh oregano
1/2 teaspoon cumin
1/2 teaspoon salt
2 tablespoons olive oil
Method
Place all ingredients except olive oil into a food processor and blitz until smooth.
Add half the olive oil at the very end and give one final blitz. 
Place into a shallow serving dish and drizzle with remaining olive oil. Garnish with cumin, sesame seeds, fresh oregano, etc. Serve with crackers or fresh bread.
This recipe was created as part of an ongoing partnership with Ziggys Fresh in Canberra.